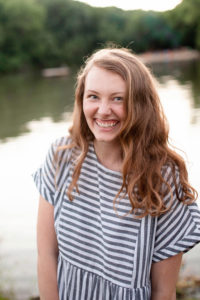 We're very excited to welcome another new member of our team, Hannah Fales, as a design intern for the summer.
Hannah is a 2021 graduate of Maryville University, here in St. Louis, where she earned a BFA in interactive design and animation. Her portfolio beautifully reflects her passion for visual storytelling and helping others express their values. She'll be working remotely from Olathe, Kansas where she was born and raised.
Hannah will be focused on helping us expand our interactive offerings, but we'll utilize her skills in animation and design production as well.
Here are 10 of her favorite links…
Artists that inspire me:
Favorite things to watch/listen to:
Welcome to the collective, Hannah!
---
Image: artwork by Deborah Lee for Adobe, link #4 from set #1.