For the last couple years we've been working with a fast-moving company called Niche Technology. They provide development, implementation, and support for system architectures that better enable law enforcement agencies to serve their communities. In fact, the company's core product, NicheRMS, has a 100% implementation success rate across projects for more than 100 police agencies around the world.
Collaborating with key team members, we've created infographics, case studies, one-sheets, animations, and more to help Niche tell its story to prospects. Here's a peek at how some of the trade show materials we recently designed for them look out in the real world (or at least the world of trade shows). It's a good reminder that not everything we make gets viewed on a small screen or a sheet of paper—and that visual storytelling can be especially powerful when presented large enough for an entire room to see.
"I thought you'd like to see some pics of the graphics blown up at our booth. Everyone loves them!! Great job to you and the team. Thank you so much!!"
The video below cycles through several quick-hit value proposition stories (all visual, no voiceover) and other relevant bits of information, while the large banners in the other photos are part of a data-based visual storytelling campaign that highlights things that "matter" to Niche's customers (security, scale, robustness, innovation, experience, etc.).
Companies like Niche understand that visual storytelling is a key differentiator.
Especially when it comes to life as a wall of ten-foot-tall infographics.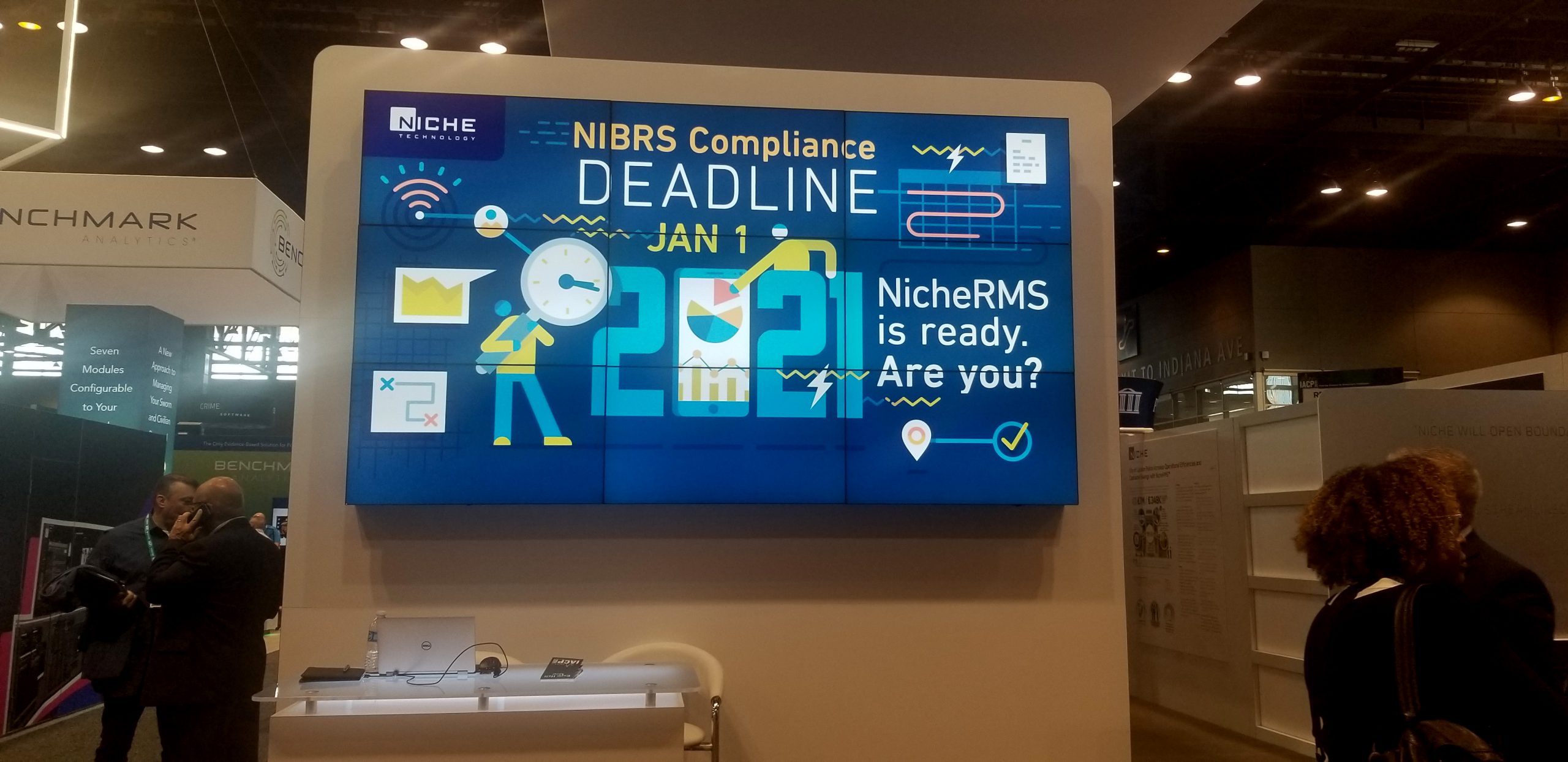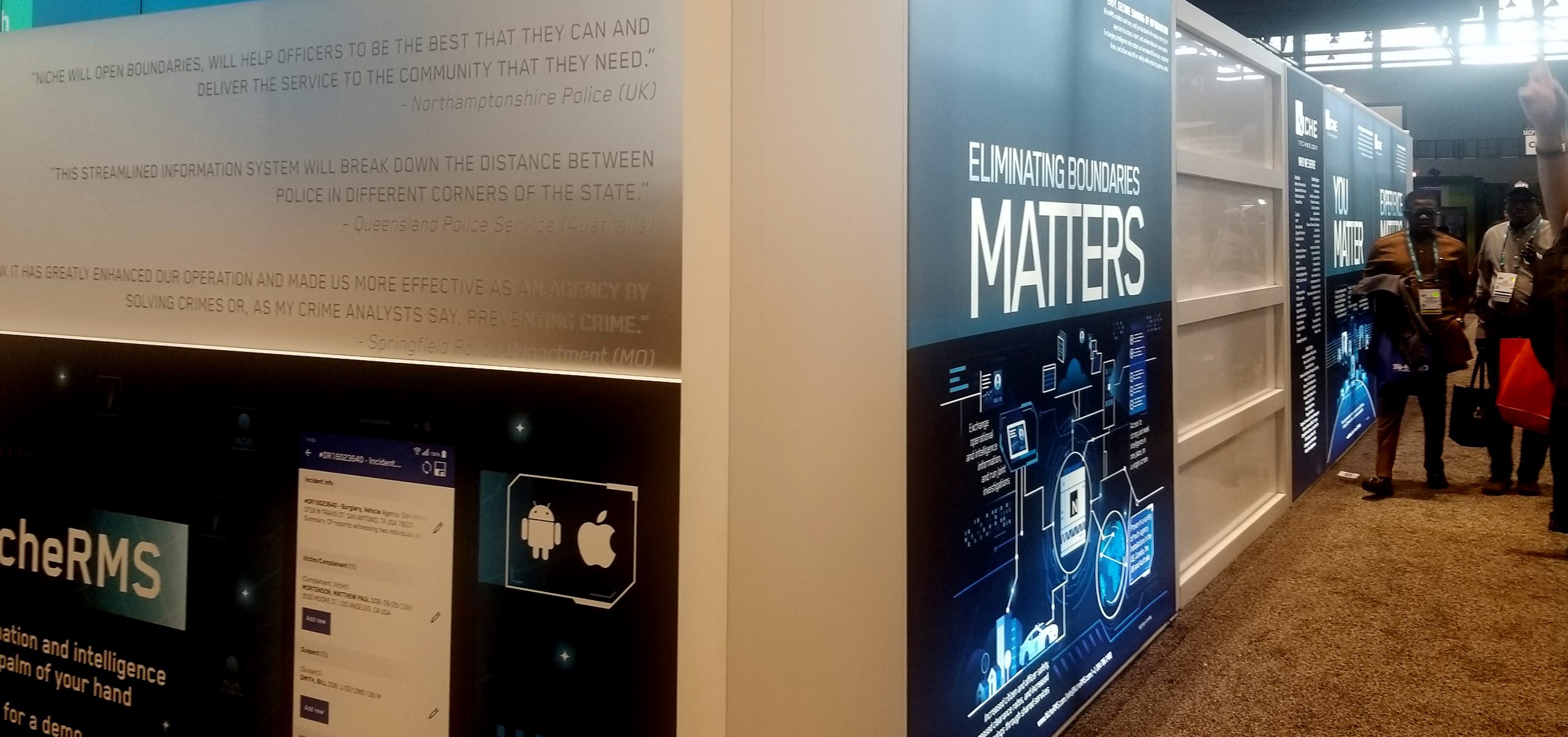 ---
Photos courtesy Niche Technology.