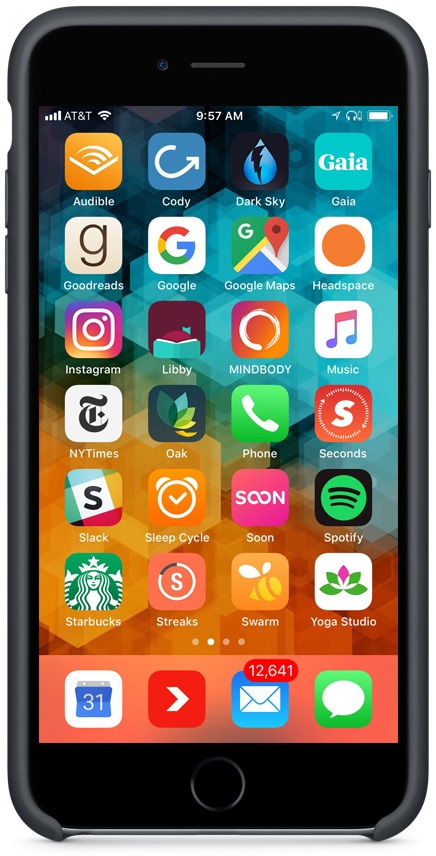 A few years ago I posted a list of iPhone & iPad apps that we find especially useful. Without repeating anything from last time, here's an updated list (just search for them on the App Store).
Creativity & GTD
Adobe Draw | Vector illustration on iOS
Bear | A great little writing app
Concepts | A quite nice sketching app
Files | Apple finally connects mobile to desktop
Google Calendar | As robust as desktop, finally
Fun & games
(Not)Recipes | Cooking inspiration by ingredient, from the good folks at Food 52
GoodReads | Track your reading and books
Libby | Listen to audiobooks from your local library (related: OverDrive)
Monument Valley | Great visual game (there's a second edition as well)
Soon | Keep tracks of places to go, things to do
Personal
Brain.fm | Ambient sounds to help you focus
Charity Miles | Do good just by walking or running
Circle | Control your family's wifi access (and more, but requires hardware purchase)
Headspace | A really great mindfulness and meditation app
Oak | A more minimalist meditation app
---
What are your favorites? Let us know—tweet @tremendo_us.